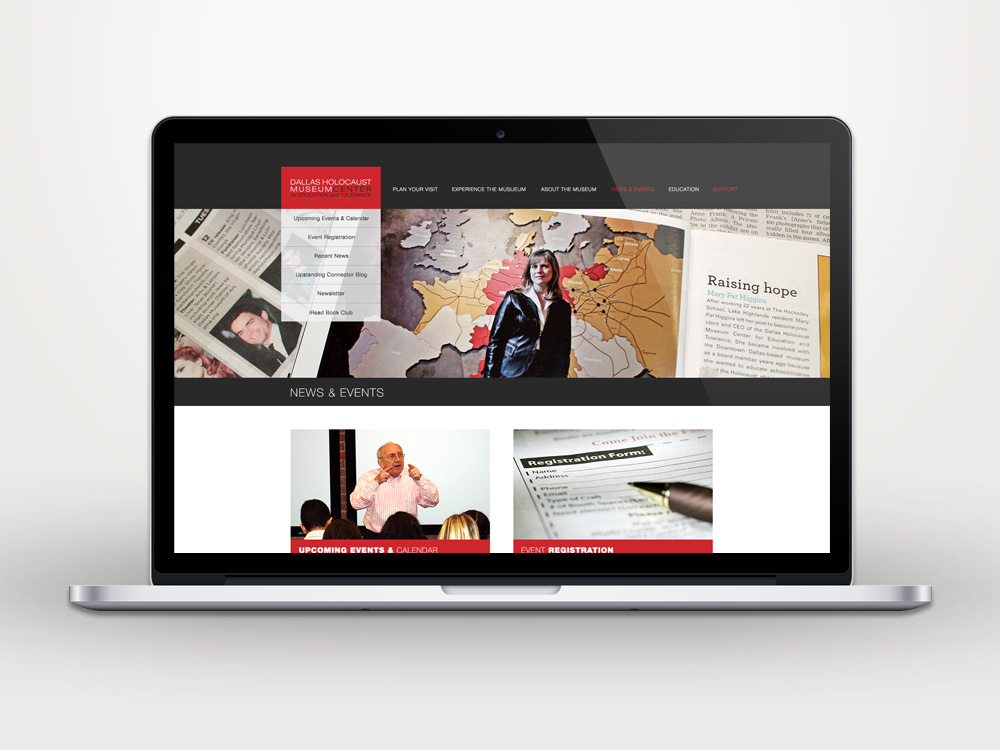 Dallas holocaust museum
The Dallas Holocaust Museum is an institution that dedicates itself to preserving the memory of the Holocaust and teaching the moral and ethical response to hatred.
A long standing pro-bono client, The Dallas Holocaust Museum asked for a redesign of the museum website as well as unique marketing materials for a variety of exhibits that are hosted by the museum. The previous website design was copy heavy and lacked imagery. This was not reflective of the serious nature of the museum. The new design utilizes powerful photography and subject matter to create impact and reflect the true purpose of the museum, to educate.