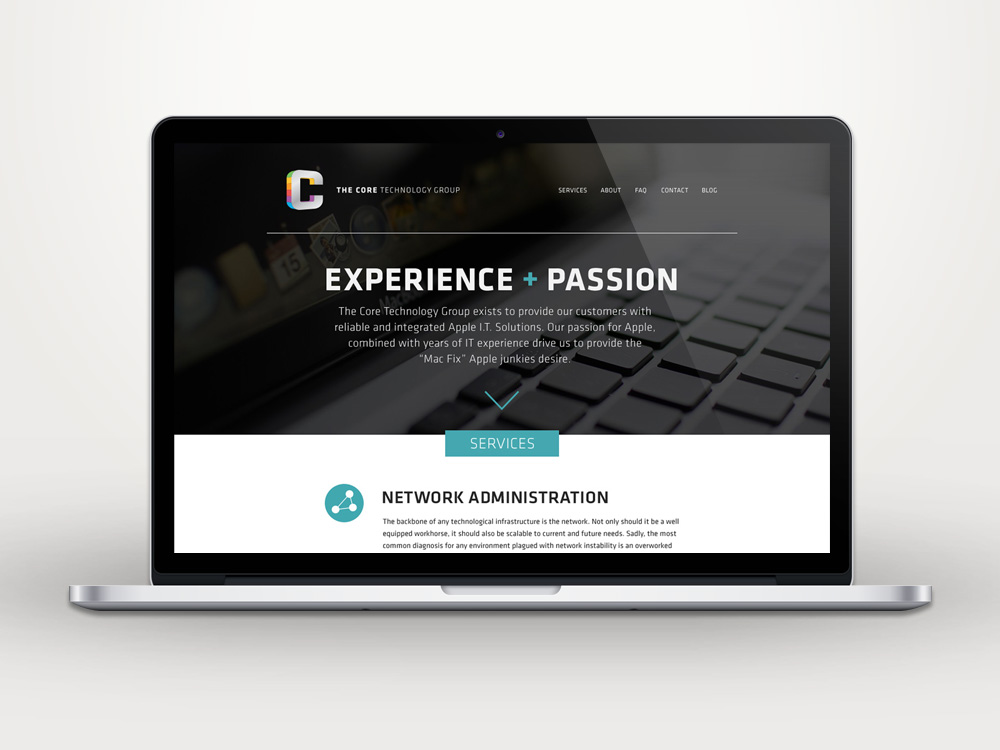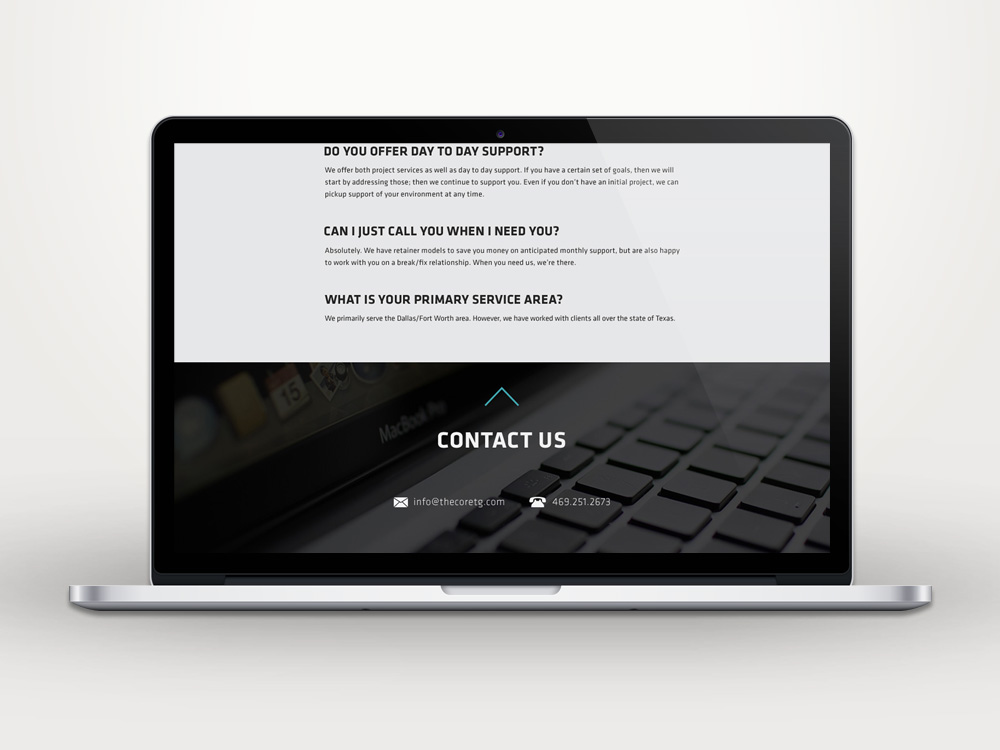 The Core technology group
The Core Technology Group is an IT Services company that specializes in Apple and network maintenance both small and large businesses throughout the Dallas/Fort Work area.
While small in number, the members of The Core Technology Group provide services and expertise that match that of a much larger company. This professionalism and experience is what the group wanted to convey in their website and brand materials. Aesthetics of simplicity and contemporary technology guide the style and functionality of the brand presence. A single page website allows current and future clients to access services simply with confusion. The corresponding brand materials create a presence and story that promotes experience and passion for both Apple and their clients.